This week's BC Bloggers Meme is a topic which I considered dear to my heart. If you are frequenting this blog, then you would probably know how I always feel thankful to all the good things that are coming my way. But for me, being thankful is not only because of the good things that have come my way but also being able to survive the trials and difficulties in life. A big thanks to Daddy Yashiro for hosting this week's meme. BC Bloggers is truly amazing and never ceases to come up with so many brilliant ideas for it's year round activities. You can also be a part of this blogging community and share your blessings, too.
Looking back, there's so many things in life that I have to be thankful about but to narrow down a bit, I want to concentrate on the most recent ones....
What were my blessing for the past few weeks?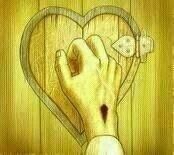 First, the fact that I'm able to survive working with a difficult Boss is truly a blessing. This only means that God gave me the confidence to believe in myself and my own capabilities. Working under extreme pressure is not an easy thing to do, but God gave me the wisdom to understand things, and a heart that motivates me to persevere and understand that such difficult people exist and that the only way to survive is patience and determination to change things.
Second, I transferred to a new working environment which is a suburb, far from modern amenities and recreational facilities, but I survived! I was able to adjust to my new place with much ease and looking at the brighter side, this condition allows me to save more and practice frugal living.
Thirdly, I currently have a good paying job and a good benefit package that allows me to support my family and sustain our daily needs and caprices.
Fourth, I'm busy and I'm loving the fact that I'm productive and occupied. I am an overseas worker and being idle during my free time from work will just bore me. So I am thankful that I have blogs to maintain, online tasks that help me earn extra money and blogging activities that entertained me.
Fifth, I'm happy with the fact that I'm healthy and strong. I never had sickness except for the very minor ones and for somebody who is away from home and family, that's truly a blessing.
Lastly, my previous problem with my first house was already resolved. I had it fully renovated and by Thursday this week, I already have a brand new tenant. I had problems with my previous tenant and maybe God finds the way for me to get rid of her and find a new one who will not bring me problems anymore.
God is so good! Indeed He is.....He never failed me during the most difficult times in my life. He is always there to guide me and always help me to regain back my strenght when I'm feeling very weak. He motivates me to continue and strive to reach my goals. Yes, He punishes me at times, but only to make me a stronger and better person.
I will continue to count my blessings and be thankful for everything that's coming my way!!