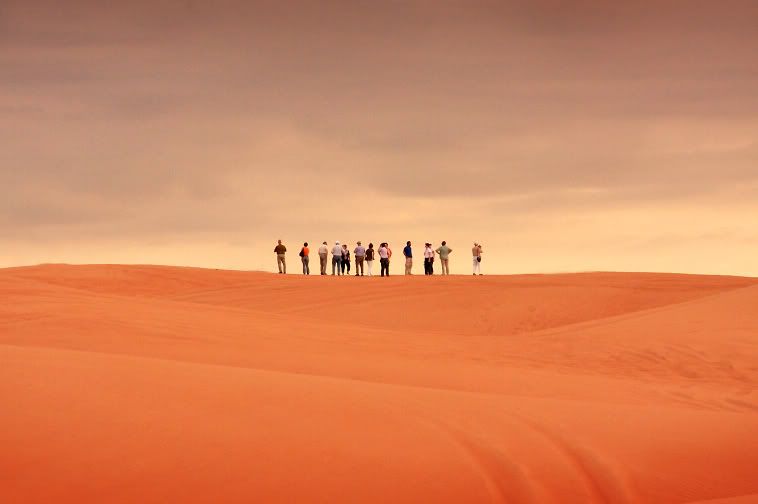 May 04 2012 marks my 5th year as an OFW. Looking back, I think for the past five years, I have gone through a lot of experiences, both good and bad. To be honest, I never thought that I would be an OFW someday. Working abroad has never been a dream to me unlike the others. Way back then, I was so contented with my job and the company that I've worked with in the Philippines. I've enjoyed a good salary, attractive benefits and allowances and a lot of opportunities for growth and advancement. Around 70% of my training certificates and the countless seminars that I've attended in the past is because of that company. Needless to say, I was so grateful that I'd never thought of moving to another company or even to work abroad. But sometimes, things happened unexpectedly, more than what we can imagined. Our company had closed down it's operations due to some problems with the government license and some other issues which can no longer be resolved. I was still with high hopes that everything will be fixed and I still can continue to work there but things didn't work to my favor. Before I knew it, I was already contacting a relative for a possible employment abroad and it's very timely that a new branch of their company will open up soon and the last thing that I remembered was I already booked my ticket 2 weeks later.
Yes, things happened very fast. It was a personal choice to leave the country but part of it happened perhaps as part of my fate. That time, I was equally thrilled and bothered to leave. It's my first time to leave my children behind after being a stage mother for many years. :)


Fortunately, they were not really too young at that time. My eldest is just approaching his teen years and my youngest was already 10. Right timing perhaps. It's a good thing too that I got kids earlier in life because if not, I wouldn't afford to leave them if they were still toddlers. It was a big adjustment for me! Way back home, I have my Mom with me, my kids are there and we have a house helper to do the household chores. My husband is also an OFW, so we are already used to the fact that he is not always around, although he stay quite long in the Philippines during his scheduled vacations. When I got my job here abroad, I practically do everything unlike at home. I have to take care of myself coz I'm alone. It's quite hard especially when you get sick. The first year was a struggle. I felt the home sick, too as what most people abroad are complaining. There were times that I was crying at night. Sometimes I got really bored and wished that I was home. Everything then was new to me. The place, the people, the culture, the foods, the language...everything. I told myself that I need to adjust if I wanted to continue. My home sickness and boredom gets cured everytime I write down those goals that I dreamed to do and accomplish in my little planner. Whenever I thought of my kids future, my own future and my Mom whom I wanted to support in her old age, I suddenly get that drive to continue. Maybe the modern technology had also helped a lot to ease my pains and sufferings. The fact that I could have exchange of text messages with them everyday, a chance to see them on webcam everytime I chat with them was such a big relief. In addition, I was lucky that our company allows me to plan for my own vacations which I normally scheduled 2 to 3 times a year.
However, there were also some disadvantages which I could hardly bear sometimes. I think that's the other side of being an OFW. Let me continue this on part 2.
I do hope that by sharing my personal experiences, I could be of help to others, at least to give you some ideas of how it is to be an OFW.
Ciao for now!