Hi friends! I was busy with the past few days trying to sort out things that matter most to me. I am constantly checking with my daughter about her preparations on her forthcoming activity in school. I was constantly monitoring the clothes that she's going to wear, her accessories, her shoes, who will fix her hair, etc. I'm forever a stage mother eh.

I was also texting with my son about our plans of shifting to a new ISP at home. I was not satisfied with GLOBE. During my last vacation, it took me 20 years to upload photos in my blog, 5 years to open a website, and 3 years to blog hop. With the very slow and unreliable connection, probably, I'll be a grandmother already before I can finish a task. (Lol)

Lastly, I was busy working on my immediate plans. Sometimes, I do get bored and been looking for something new. Well, at least away from my monotonous daily activities. I wanted to try and explore other things. Be it a new hobby or craft, a small business or other earning opportunities, or just simply plan for a trip.

Few days ago, I was talking with my colleague and friend about plans for the future. He mentioned to me that he wanted to engage himself in a business that would somehow augment his present income. He just get married over a year ago and already having a cute little daughter and he wanted to prepare for her schooling in few years time. He said he wanted to find ways to earn more if not, he'll be into a deep financial turmoil. Being a working Mom for so many years, I tried to share some pieces of advise to him. As I looked back, I had a recount of what had transpired in my life for the past years, from the time that I was just starting with my career until where I am now. I told my colleague that I also had a number of challenges at hand, a number of opportunities that come and go, a sudden shift of decisions and a number of sad and happy experiences. From everything that I went through, there's always one thing which I never failed to do. I am not a religious person, in fact I seldom go to church. But I do pray a lot. My colleague became interested with the topic and allowed me to continue. I told him that in every thing that comes along my way especially when it concerns major decisions in life, I always made it a point to ask God through my prayers. If there's an opportunity that comes along my way, I asked God, "If this thing is really for me and that You think that this will make me a better person, please let it happen without hindrances. But, if you think that this will not be good for me and that there is something better waiting for me, then by all means, give me a sign by putting obstacles along the way, so this thing won't push through."

This has been my faithful guide all through these years. If I wasn't able to get the thing that I aspire, I know that God choose it that way and I have something better to come. This way, I never feel upset on why did I fail to get some things that I really look forward to. On the other hand, when things go according to my plans, I always perceived it as God's will.

Sometimes, it's quite hard to decipher if what happens to our lives is "swerte", "malas" or "kapalaran". I was once asked this question, "Do you think you are the one driving your own fate or everything happens because it's a destiny?" This question had caught me mum for few minutes. After collecting everything back to my senses, I immediately replied, "We are the ones driving our own life. God gave us the wisdom to understand things. He gave us a choice and the freedom to exercise our own will. He made us understand things on their own perspective." Then, my friend asked, "So, you never believe in destiny? You never believe in luck?" I made a follow up answer, "I do!" This made him look at me curiously. He asked further, "So where do you stand now?" I paused for a while, and continued. "Life is what we make it. I believe in destiny. Things do happen according to our destiny, but we have a control over it. I believe in luck. But luck is something that we invite to come in our lives. Although luck is destined to come your way, but if you are a person full of negativity, even luck would walk away." My friend started to raise his brows over my answer. I continued, "Let me give this to you as an example, you want to get a good job but you never prepare yourself to have one as in you never find ways to increase your knowledge and skills. You are just waiting for your luck to happen and get it in an instant. You never welcome opportunities that come along your way thinking that things will just be too hard for you. Then it only means, that you are not positive in your approach to life. Nothing comes so easily. everything requires hard work." My friend begins to understand my point.

We have to trust ourselves that we can make things happen but we should also acknowledge that we need God's guidance to show us the way. I think it should be a combination of self worth, determination, perseverance and God's grace.

Let me share you this short story:

A man goes to a barber shop to have his hair cut. While the barber is working on his hair, they engaged themselves in a friendly discussion. The man asked the barber, "Do you believe in God". The barber immediately replied, "NO!" The man asked, "but why?" The barber replied, "If God exists, then why there are poor people, bad people and people who mess up with their lives." The man asked, "Do barbers exist?" The barber who was starting to get annoyed, replied, "So who do you think I am? I am now working on your hair, right?" The witty man continued, "If barbers exist, then look at that man outside the street, why his hair is too long and messy, even the beard not trimmed properly." The barber replied, "Because he never comes to me." Then the man shook his head and answered, "Precisely my point. People get miserable because they never come to God."

Now, let me go straight to my point, we drive our own lives. We have the freedom to do things. We have the wisdom to know what's good and bad for us. But we are not perfect. We are just humans. We do commit mistakes. We do make bad decisions, we get influenced by the things and people around us. That is why we have to humble ourselves. We are not all knowing, we have to ask God for guidance and He will surely show us the way....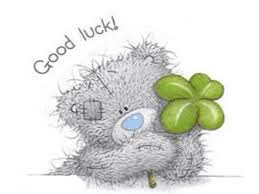 "Destiny is not a matter of chance, it is a matter of choice. It is not a thing to be waited for, it is a thing to be achieved." By: William Jennings Bryan