Last January 2, 2012 we had celebrated the birthday of my lovely daughter Mikz. Her actual birthday is January 4 but she requested an early celebration to allow her classmates to enjoy the day with her as the school will reopen on January 3 and they wanted to celebrate while they are still free. :)

Well...the celebration was pretty simple. We just have the basics but we made sure that her friends will be delighted with the foods that we prepared.
Here's what we've got:
Her lovely mocha cake from Red Ribbon
Posing in front of camera.
Blowing her candle.
With her classmates watching her birthday video clip
Foods.... foods....foods. I prepared the following foods assisted by my son and our house helper : chicken lollipop, dumplings, spaghetti, ham and egg fried rice, sandwiches, buko pandan, macaroni salad, pork BBQ.
Having fun with her pretty friends.
Overall, the simple birthday celebration was a success. I can see the smile all over my daughter's face while having fun with her friends. I was tired, that's for sure but I was very happy with the thoughts of making my daughter very happy on her birthday not just with the foods that I prepared but more importantly, with my presence.

My share for: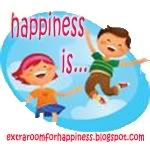 ,